Details

Written by

Super User

Category: Information
Hits: 4141
Myths and Facts About Organ Donation
Recently a bill was started in the Colorado statehouse to have automobile drivers become possible organ donors unless they opt-out.  The bill was shelved due to "ethical" concerns.  This incident very much highlights the need for more information for those who have concerns about this bill.  So in an effort to enlighten, a list of myths and facts has been started about organ donation.  (Click "read more" link below)
Details

Written by

Super User

Category: Information
Hits: 6006
To find a living donor, here is what worked for us (Karol Franks and family):

1.Set up a FREE Caringbridge site and post your story and some photos and start your journal. www.caringbridge.com

2. Let your story be known. Email all your friends, relatives, co-workers, alumni association, fraternity/sorority, neighbors, and church that you have the Caringbridge site and ask that they get the message out that you're hoping to find a kidney donor.

3. Be sure to check to see if your hospital will accept an altruistic donor, not all hospitals do. If yours does, go to www.livingdonorsonline.org and read the section for transplant recipients about searching for a kidney. You can also post a "Looking for" message on the forum. NOTE: set up a separate free email account specifically for responses so you will not get spammed or give out your primary email address. It is illegal to buy organs. Use common sense when dealing with strangers on the internet.

4. Post a plea for a donor on www.Matchingdonors.com. There is a fee, but it will be adjusted or waived for those people who cannot afford it.

5. If you have a friend or family member who is willing to donate but is the wrong blood type, you could possibly arrange a swap through John Hopkins Hospital or consider PDN, www.paireddonationnetwork.org.

6. If you are the patient and are too sick or overwhelmed to explore options, or don't have access to a computer, ask someone to help do this for you.

7. Don't give up!
From:
Details

Written by

Super User

Category: Information
Hits: 10942

Find a Living Donor!
Harvey Mysel established the LKDN after recognizing the need for better resources while pursuing a successful living kidney transplant in 2006:
Hear what he has to say at this Dialysis Advocates' blogtalk radio broadcast:
------------------------------------------------------------------------------------------------------------------------------------------
There are many good people in this world looking to help others.  Karol Franks from Living Donors Online and I Hate Dialysis was kind enough to share information she gathered after spending time working to find help for her daughter:
Thanks to Karol Franks and Renal Support Network!
------------------------------------------------------------------------------------------------------------------------------------------
NEW!!!!!  2017 article from Vox
Talks about one man's experience as a kidney donor and mentions ways to become a donor through The National Kidney Registry, Waitlist Zero, and Alliance for Paired Kidney Donation:
Myths and Facts about Organ Donation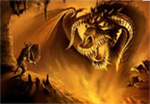 At the time this is being wrote, there are almost 90,000 people waiting for a kidney transplant.  As if there aren't enough medical barriers to kidney donation, there also exists a lot of myths that are just plain wrong!  The article linked to attempts to dispel much of this misinformation:
Myth and Facts about Organ Donation article
State Inspections and Lawsuits
State inspections are done on kidney dialysis facilities and can be obtained from a state's health department.  We have decided to post these inspection reports for the flollowing reasons:
in order to aid those dealing with kidney disease in educating themselves with what can go wrong in a dialysis facility.
It can also help those in a facility that has been inspected to see what is going on behind the scenes.
To aid clinics in deliverying better care and understanding what inspection teams look for
Also on this website are public reports which include lawsuits and are meant to enlighten readers about the overall condition of this field of medicine:
click_for_state_inspection_reports_and_lawsuits
Dialyzer Reuse studies
(concerns about reuse)
Commentary
Our Dialysis Policies Are Disastrous
Subcategories
This category contains two categories: State Inspections and Lawsuits.