Details

Written by:

Super User

Category: Concerns
Hits: 149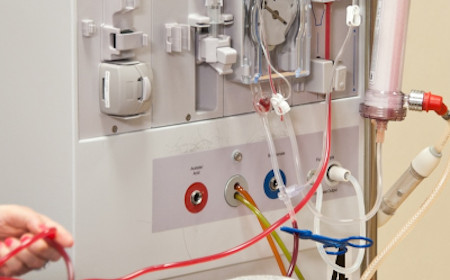 Credit: National Institutes of Health
Editor's note: This story has been updated to include comments by the new owners of the Hapeville and Stone Mountain clinics.
At Hapeville Dialysis Center, patient deaths surged more than six times above the national average in 2018, yet administrators failed to investigate why, according to state inspection reports.
In Stone Mountain, clinical staff at Veritas Dialysis mishandled potentially infectious waste and used dialysis machines that had broken parts for months.
And at Gwinnett Dialysis Center in Lawrenceville, a nurse in 2020 stored blood specimens inside a refrigerator that stored patient medications.
These centers for the treatment of end-stage kidney disease are among the 45% of Georgia dialysis centers that have fallen so short on patient safety, care and other standards that regulators decided to dock their pay this year.
Read more: Failing safety standards at dialysis centers put Georgians at risk
Details

Written by:

Super User

Category: Concerns
Hits: 494
(updated 2022)

(Click the image for information on finding a living donor, home dialysis, and other info)
The following video and articles highlight what happens when a CEO can't tell the difference between a Taco Bell and a dialysis clinic (that observation was made by the comedian John Oliver):


--------------------------------------------------------------------------------
Dialysis: Last Week Tonight with John Oliver
The link provided below brings up a quick 24 minute video which provides an excellent introduction to the goings-on and history of kidney dialysis through the anesthesia of humor.  Kent Thiry and Davita play a prominent role in this clip about an area of healthcare that has been on the forefront of bad medicine.  It led one commentator to state: "We are paying the most to get the least." That seems to be American healthcare in a nutshell.":

                                                                                             Credit: John Oliver on Youtube
John Oliver and dialysis on Youtube

--------------------------------------------------------------------------------
The Strangest Show on Earth!
Former CEO Kent Thiry liked to call Davita a "Village" where he was the mayor.  But was it as Dr. Peter Laird of Lancaster CA called it: "the Village of the Damned"?  This hard-hitting article by Luc Hatlestad might help you decide:

                                                                                                                        credit: Eddie Guy and 5280 magazine

Read more: Kent Thiry and Davita's Run-Ins with The Law and the Media
Details

Written by:

Super User

Category: Concerns
Hits: 5035
Questions for Kent Thiry
1) The U.S.A has had the highest kidney dialysis mortality rate in the industrialized world! It looks to us DaVita was a large part of it. Can you explain why this is?
2) A poorer country, Italy, has a lower kidney dialysis mortality rate than the U.S. (10% vs our closer to 20%) and spends one third less. Can you explain this?
3) A non-profit in the U.S., DCI, appears to have a much lower kidney dialysis mortality rate than both the large for-profits: DaVita and Fresenius. Can you explain why this is?
4) Why do some call our dialysis treatments here short and violent?
5) DaVita serves a large portion of the minority population. We recall the Afro-American dialysis population has a lower mortality rate than the Caucasian dialysis population. Shouldn't this cause DaVita's mortality rate to be better than DCI's? Why the discrepancy?
6) When DaVita recently settled a $55 million Judgment for misusing the drug epogen, DaVita stated it was the physicians prescribing the drug. Why did for-profit physicians, like DaVita's, find it necessary to prescribe sometimes three times what the non-profit physicians were prescribing? (Epogen in high doses has been linked to increased risk for death, strokes, and heart attacks in kidney dialysis patients)
7) What are DaVita's best practices and what are they like at DCI and other countries?
8) Why does DaVita strive for a high patient/staff ratio when the state of Vermont and many say a ratio of 9 patients to 3 techs and one nurse would avoid problems when things go wrong?
9) Why does DaVita continue the dangerous practice of reuse when there are so many studies saying this is a dangerous practice? There are counter-studies (unreliable?), but the bottom line seems to be people like Betty Allen might be alive today if the practice of reuse was abandoned.
10) We would like to know why patients come into dialysis with kidney disease, yet so many pass away with heart disease?  (would it have anything to do with the short, violent treatments mentioned earlier?)
11) From '91 to '01 the USRDS shows the number of patients doubling, costs tripled, yet the death rate was up 123%. We were wondering where the money went? - looks like it didn't go to patient care!
12) And are large, rich, for-profit dialysis companies such as DaVita and Fresenius still rationing gauze? Isn't that like rationing bullets in a war?